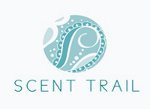 Scent Trail Palm oil-free soap and natural skincare (UK)

Heavenly Bubbles is the home of unique, beautiful, luxury hand made soap and body treats. (UK)

Khandala Handmade Soap and Skincare - Traditionally made cold-process soap and high quality skin care items, made at home from the best of ingredients. Available online. (UK)

Greenabubs - Cherished by nature. Handmade Skincare, wool-care, accessories and clothing. (UK)
Okko - Skincare have crafted subtle blends of natural oils into solid moisturiser balms which push straight out of a stylish eco-cardboard cylinder. Great for on the go or at home! (UK)


The Hertfordshire Soap Company aim is to make a range of exceptional soaps and skin care products using luxury and responsibly-sourced ingredients that will treat and nourish the skin, while caring for it in a natural way.
A devotion to good research and development ensures a level of quality that makes these products luxurious, deeply caring and wonderful to use. Also available on Etsy (UK)

Wildflower Aromatics - Handmade Herbal & Aromatherapy Home Fragrancing and Body products. (UK)

Beyond Organic Skincare - Made with amazing ingredients. Jam packed with omegas, vitamins, plant extracts and over 190 biologically active compounds, these products are truly effective.

They have stripped their products bare of any unnecessary �fluff� and focused on what truly goes on at skin level. Recommended by Dr Marylin Glenville and by Cancer Active. (UK)


Nature's Flair offer a variety of aromatherapy room sprays infused with 100% pure essential oils and plant derived ingredients, to refresh your home or office with a natural aroma. (UK)


Sapa Artisan Soaps - Producers of beautifully designed traditional handmade soap with blends of highly moisturising oils and butters. They include their own blends of essential oils and fragrances taken from over 20 years experience in Aromatherapy. (UK)




Fitzjohn skin Care - In the heart of England, we expertly blend nutrient-rich botanicals, plant actives and essential oils, to create highly effective, luxurious formulations that deliver results. Oh, and we love a bit of glamour too - the products look fabulous on your dressing table or bathroom shelf! (UK)

RAW PASSION - Delicious 100% Organic Vegan Ethical Skin Care Products That Promote Inner And Outer Balance - Made in England with Passion! (UK)


Ooshka Soap Ltd - Natural cold process soap, locally harvested seaweed and vegan skincare products handmade in the West Highlands of Scotland (UK)




Mrs Frisbee's All Naturals Ltd - An award-winning natural skincare company selling a range of natural and organic handmade aromatherapy bath, body and skincare products. Bespoke and fragrance-free product are also offered, as well as a private label service to trade customers.
KCH Life Skincare - Natural handmade skincare with a drop of essential… Our products are built around our ethos of Knowledge (An awareness of ingredients) Choice (we are lucky enough to be able choose exactly what goes in our products) Honesty (what you see & feel is exactly what you will get, nothing hidden) Buy either ready made or bespoke products.