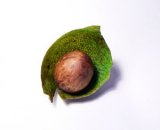 A recent Datamonitor study predicts that there is a growing number of UK consumers that are now making 'healthy' cosmetics a way of life. Many are putting 'wellness' as the main motivator for buying healthy products. It is claimed that in the UK, consumers are more concerned about ingredients in their cosmetics than ever before and are choosing natural active compounds over synthetics being more aware of the positive implecations they have.
Consumers are now beginning to look at their personal care products in a whole new light and are seeking routes to health and wellness through topical application as well as nutrition. However, natural care still only amounts to a small percentage of the overall personal care UK spend (about 13.9) , but there has been a huge growth rate of nearly 85% from 2001. It has gone beyond the 'niche' market segment it once was and now a steadily rising trend.
We makers of soap and lotions tend always to inject 'life' into our products by using raw ingredients that go beyond skin deep. With the rise in consumer demand for this type of product, this news is much welcomed, especially for those who rely on product sales to make a living.
We are in the shadow of big budget corporations but watch them and learn from them. Who's launching what onto the market? You see, big brands rarely spend money on big launches without first doing their homework. This involves lots of costly market research to spot rising consumer trends. This helps to absolutly ensure that they are giving consumers what they want. So by watching them and what they do, you are effectively being given a nice chunk of their market research for FREE!!